Trade to and from the Yemeni Port of Aden During the Early Rasulid Era (Late 13th - Early 14th Century)
Prof. Dr. Daniel Varisco (Annemarie-Schimmel-Kollege/ University of Bonn)
April 2, 2019 6:00 pm (c.t.), Universität Hamburg, Edmund-Siemers-Allee 1, Room 217, 20146 Hamburg
The port city of Aden, located at the southwestern corner of the Arabian Peninsula, served as a major entrepôt on the main axis of the trade system that linked the Indian Ocean with the Mediterranean via the Red Sea. The distinct sailing seasons (mawāsim) to and from Aden based on the monsoons enforced its role as a major trade knot.
Being the major port of Rasūlid Yemen, at the end of the 13th and early 14th century, a steady and diverse flow of merchandise passed through Aden. Based on two major Rasūlid tax documents, the lecture focusses on the range of local products (such as horses and specific agricultural crops) traded from the port and the items arriving from India and China to the east and from Egypt and East Africa to the west.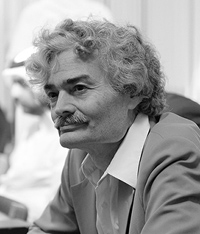 Prof. Dr. Daniel Varisco is currently working on "Transcultural Interaction between Mamluk Egypt and Rasulid Yemen." He is an anthropologist and historian who has worked in and on Yemen since 1978, as well as carrying out historical research and development consulting in Egypt and Qatar. He is currently President of the American Institute for Yemeni Studies and a senior fellow at the Annemarie Schimmel Kolleg of Bonn University.