The Role of Islam Around the Indian Ocean from the Seventh to the Eighteenth Century
Prof. Michael Cook  (Near Eastern Studies at Princeton University)
June 13, 10:15 am, Universität Hamburg, Edmund-Siemers-Allee 1, AS-Saal, 20146 Hamburg
In his lecture Michael Cook focuses on the spread of Islam around a large part of the rim of the Indian Ocean, between the seventh and the eighteenth century. This meant that for the first time in history this vast region shared a rather homogeneous religious culture—for the most part Sunni Islam in its Shafiʿite form. Most of this expansion took place without any extension of Muslim political authority from the Middle East, let alone conquest; some of it involved the creation of new Muslim political authorities in remote regions. Though much of this history is obscure, what we do know sheds an interesting light on the role of Islam in the formation of economic, social, and political bonds.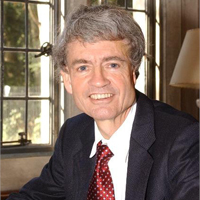 Michael Cook, Professor of Near Eastern Studies at Princeton University, is a leading expert on the history and religious thought of Islam.
He was educated at Cambridge (UK), spent two years there studying English and European history, and two learning Turkish and Persian. From there he went on to the School of Oriental and African Studies in the University of London, embarking on research into Ottoman population history in the fifteenth and sixteenth centuries. Since 1986 he has held a position in Princeton.
Michael Cook's works offers significant insights to Islamic history and helped to shape the field of Islamic Studies.
Besides extensive publications, his most famous work Commanding Right and Forbidding Wrong in Islamic Thought (2000) offers a chronological survey of various Islamic groups, sects and legal schools, exploring the different moral questions that arise from the injunction al-amr bi-l-maʿrūf  i.e. the duty of each and every Muslim to tell people off for violating God's law.